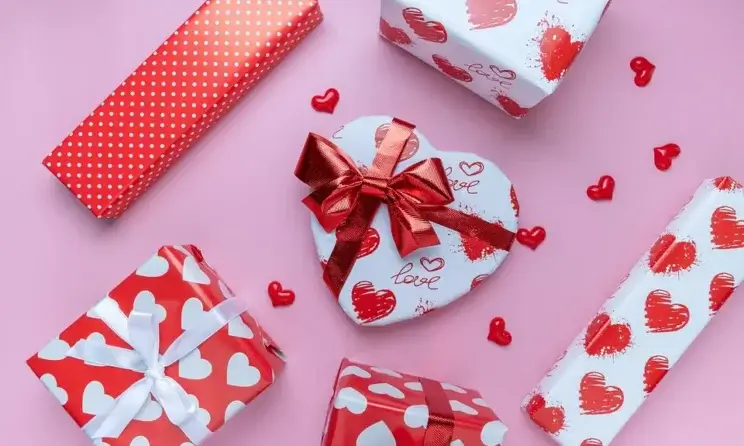 With the new year right around the corner, Valentine's Day is the next holiday many of us will be celebrating. And whether you have a partner or you're celebrating with friends for Galentine's Day (a celebration with your favorite gals), there are many reasons why you would need the perfect gift for her. Keep reading for the best Valentine's Day gifts she'll not only love, but we'll use every day.
Gua Sha Tools
In the last couple of years, the art of Gua Sha has been in the spotlight for several reasons. Gua Sha is excellent at draining your lymphatic system and giving your face a tighter and more youthful appearance. Giving her the gift of a facial roller and other Gua Sha tools makes practicing self-care nights easy and fun. You can give this gift alone or include it in a gift basket full of other pampering products like eye masks, a fuzzy robe, and her favorite lotions.
Signature Scents
One of the most important of the five senses is the sense of smell. The right perfume can bring back memories, relieve tension and headaches and boost your mood. If you need help determining what fragrance she would prefer, a set of mini perfumes as a small sampler makes an excellent present. Individually wrap them to create the adult version of blind bags. A nice rotation of perfumes is something every woman can benefit from to boost her confidence and attraction level.
"The" Ring
Valentine's Day is one of the most popular days to get engaged, along with Christmas. If you're shopping for a lovely and personalized gift for your significant other, why not make this year the year you asked them to spend forever with you? There are engagement rings to fit every budget, from diamond simulants to Earth-mined diamonds or even semi-precious stones. You can make this a Valentine's Day she will never forget by giving her a ring of promise that she'll love looking at her hand and seeing it every day.
Subscription Services
We're all busy these days, and most women report feeling stressed and overwhelmed on a weekly basis. Why not take some of the weight off her shoulders by giving her the gift of a subscription service in an area that would benefit her? Is she a wine or chocolate lover? There's a subscription for that. She may have a pet that she adores, and you could give her the gift of toys and treats for her pet, so she doesn't waste time running to the store. The sky's the limit when it comes to what type of subscription service you could enroll her in; not only does it ease her financial burden, it gives her back time that she spends shopping for things that she loves.
Concert Tickets 
With the world back open for business, music lovers can enjoy their favorite artists in person. There was a time when it felt like we would never see live concerts again, which made the attendance of one that much more magical. While the concert likely doesn't take place on Valentine's Day, giving her the gift of the tickets will give her something to look forward to until the concert date. If you know her favorite artists and they're touring, that's even better but even smaller, local bands can be a blast to see.
Massage Time 
Depending on how close you are, you could offer to give a massage yourself for Valentine's Day, but a gift card to a local spa to receive treatment from a massage professional is something any woman would enjoy. As cited earlier, most women report feeling stressed and overwhelmed, with over 25% dealing with anxiety. The gift of massage is not only pampering; it has added health benefits making it the perfect Valentine's present.
Don't let finding the perfect Valentine's Day gift for the woman or women in your life become overwhelming. By going with one of the options mentioned above, you are guaranteed to give her a gift that she'll treasure and benefit her life in some way. Celebrating our love for each other through gifts is something that, while we should pay close attention to, shouldn't be stressful. Happy Valentine's Day!