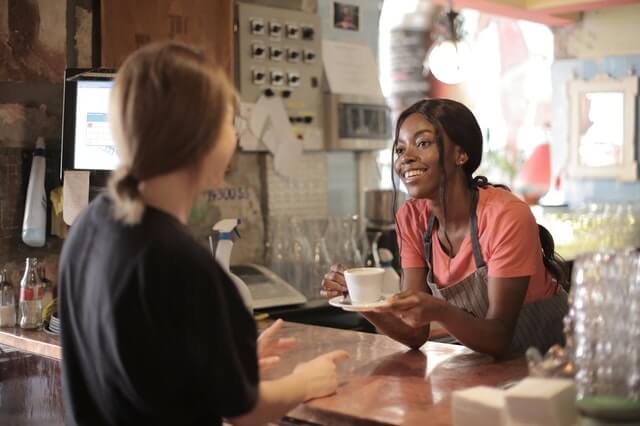 The customers of today have a whole new level of expectation due to digitalization, and assume they will be given an interaction that is personally engaging throughout the entire purchasing journey. Customers are increasingly seeking and buying experiences rather than just products, meaning that companies must engage customers with a more personalised customer experience. 
Organisations can deal with those evolving customer expectations in different ways including the personalisation of existing engagements through all omnichannel platforms, the implementation of a simplified customer journey and the delivery of augmented experiences via smarter technology. 
This is why Digital Experience Platforms (DXPs) are so important, offering a cohesive ecosystem that delivers consistent experiences for even the smallest segments of customers and unifying different functions such as IT, sales and marketing. 
There are a number of ways in which a DXP can improve customer experience. 
1 Applicable across multiple channels
There has been a rapid increase in the number of customer information points that need to be managed by companies and that figure is only going to continue to rise. It is therefore vital to have an omnichannel digital presence which needs data flow design coming with a flexible backend for the supporting of multiple workflows and capabilities for every useable app. 
This is not just about omnipresence but maintaining consistency across all interactions while sticking to the particular requirements of each channel. The backend must be able to provide a continuous experience regardless of the devices users are using. 
DXP provides contextualised digital experiences with the integration of technologies that can support real-time optimisation and management, supporting multiple channels and connecting internal operational systems with every digital channel.
2 Identifying the immediate needs of customers
A DXP will collect all the bottlenecks and pain points within the processes of all channels and devices in order to create a cumulative data which can then be analysed and used to make improvements to the digital experience of customers. 
A DXP will identify the point customers were lost and what went wrong, making it immediately easy to work out the actual needs of customers and how to fulfil them. 
3 Offering customers a personalised digital experience
Today's customers have endless options from competitors and want a personalised digital experience that understands them and will optimise their experience without waiting. An exceptional tailored digital experience is required, and a DXP can provide just that. 
A DXP can analyse customer behaviour and teck use of basic and more sophisticated algorithms to personalise the entire customer journey including content and product recommendations.
4 Optimal usage of content
Quality content is expensive but a DXP can help to coordinate content to allow for reuse across different environments by having the presentation layer decoupled from the content and its associated metadata, allowing content to fill each container completely and yield superior results. 
5 Connecting to the best solutions
Companies tend to use technology that has proven its suitability for their purpose, and a DXP can connect to such best of breed solutions due it being an open platform. Companies can switch or upgrade to a particular marketing tool whenever necessary, resulting in agile marketing and growing personalisation within manageable steps. 
Using a DXP creates the best digital experience for customers.