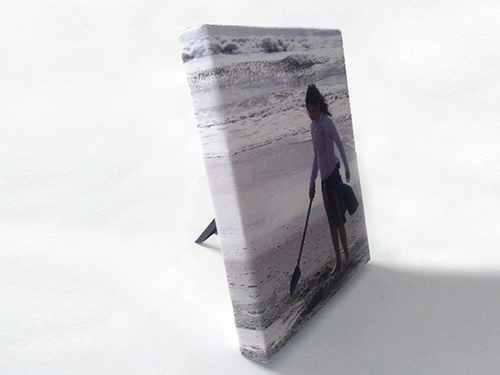 Coffee tables have a prominent place in any living room. Nothing adds to a room as these small styling pieces for small knick-knacks. Finding your ideal tabletop is more of a mammoth task when compared to the interiors. Now, if you've found the perfect table for your bedroom, then this is your chance to transform it into a visually stunning centerpiece.
Tables are an innate part of your house. So why keep them bare? Explore your artistic side to create a perfectly styled look for that dull piece of furniture lying in the corner of your room.
Tips to Upgrading your Tabletop Styling Game!
If you are looking for an easy update for your drawing room, decorating your tabletop can be a go-to. Here are a few tips compiled for you to style your tabletop, making your room versatile.
If you have a large table and are worried about how to style it, you can begin forming a grid. This will help to categorize your decoration. It also makes the task more convenient and fun.
The color of the table can play an essential role in enhancing the appeal of the table. You can try opting for bold colors in contrast to the white or neutral colors of the table. Colour choices of the tabletop can also add a seasonal touch to your room.
No space gives out a warm vibe if it is cluttered with objects, and the tabletop is no exception. As the tabletop draws a lot of attention in the room, make sure the style is eye-catching. You can choose to display the object on the tabletop contrastingly to keep it balanced. All the items kept at the same eye level will make it unnoticeable. Remember to consider the height and scale of your table to give a vintage touch to the tabletop.
Let your tabletop complement your passion and personality. By decorating the tabletop with objects which are treasured memories and personal to you, you can enhance the aesthetic of your living room's décor.
Make it an Activity Space
While styling the tabletop, it is also important to remember the functionality of that space. In order for your tabletop to become the center of your family's social activity, provide it with coasters, accessible spaces to keep reading glasses, or stash remote. This can add to the warmth quotient of the room and can make it friendly for everyone.
While we often face criticism for being choosy, but in regard to your tabletop's styling, be choosy! In case you aim to opt towards a minimalistic approach, do so. But if you intend to decorate your tabletop with objects, make sure to curate them yourselves so that it makes the entire look of the table classy and unique.
You might only style the tabletop by considering the front angle, do not make that mistake. While choosing the objects to the style, the tabletop makes sure to take into consideration the multiple angles. However, you can avail of custom desk canvas prints that make the tabletop look styling from all vantage points.
Your tabletop featuring Custom table Top canvas prints will tell a story about you. Custom desk canvas prints are not only a quirky way to design your piece of furniture, but they'll also give a personal touch to your piece of furniture.
Having a tray on the tabletop can have its own functionality. It helps to provide the structure and symmetry a more elegant look. As it is easily removable, it also serves the purpose of cleaning the tabletop more conveniently.
Giving an organic touch to the center of the table will make the space lively. It is a perfect setting to go green! You can style the tabletop by having a small or low-maintenance plant which will add sophistication to the room.
Maintaining a balance is essential
To maintain a balance on your table, contrastingly display objects of variable sizes. Putting on display only large objects or only small pieces might make your table look clumsy. Balance your table by using both small knick-knacks and extensive collections.
If you're not sure about what items to display on your tabletop, then go for the classics! You can keep aside a stack of elegant books or opt for some floral arrangements. Antique pieces such as magnifying glasses or wooden boxes can also make for classic decorative items on your table.
Why keep your tabletop boring when you have so many playful alternatives to consider! Keep a deck of cards or a vintage board game on the table to make it an engaging area for guests.
A scented candle or a floating candle, just around the corner of your table, is a must-have! If you are keen on creating an ambiance, then make sure to have these little beauties brighten up your room. They come in various scents and have a calming effect
While composing your tabletop, work with items that tie together. The objects should maintain a commonality and connect between themselves in size, color, or structure. If you are choosing to leave an impression, then collaborate with objects of the same hue or same structure.
Consider the rest of your room
While it definitely feels good to have an idiosyncratic Tabletop, but your table should be in sync with the rest of the room. Your items on the tabletop must not look out of place with the rest of the room. Design your tabletop in a way that is in harmony with the room.
A floral arrangement anywhere on the tabletop looks understated yet classy. You can put them in a simple jar or set them floating in a clear glass bowl. Those pretty little blossoms will add a hint of color and fragrance to your otherwise humdrum furniture.
Conclusion
Aren't these the most beckoning tabletop styling tips? So, if you still haven't taken care of the decorations, then wait no more! Get your hands ready and make your tabletop an absolute stunner with these fantastic styling tips.
Read: Guide To Use LED Lights