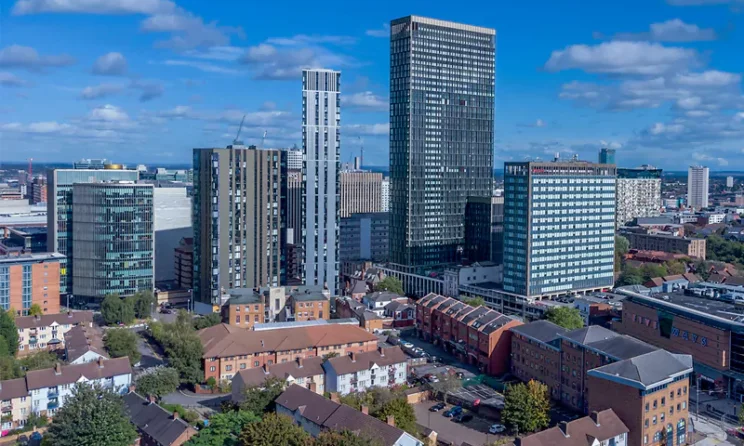 Image Source: wikimedia.org
Birmingham has substantial community support for the arts, especially music, visual art, culinary art, performing arts, and movies. Birmingham is situated at the southernmost tip of the Appalachian Mountains, which provides a multitude of outdoor activities. The top 5 things people love about living in Birmingham are listed below.
1. Education
At the top universities in Alabama, Birmingham provides a variety of possibilities for education, including those in public health and business. In addition to having excellent colleges, this city also has one of Alabama's highest concentrations of top-rated public schools. The city of Birmingham is regarded as one of the most vibrant and varied. More than 20% of the population is foreign-born. Due to the opportunities and variety of schools available, Birmingham has a large and diverse student population.
2. Cost of Living
Birmingham, Alabama, has a cost of living that is 6% higher than the state average but 8% cheaper than the national average. On the other hand, costs for Birmingham homes for sale are 19% less than the national average, electricity costs are 1% lower, and transportation and petrol prices are likewise 8% less than the average for the country. In Birmingham, it's critical to choose a home that's both affordable and pleasant. The median cost of a property is $321,902, and the median monthly rent is $983.34. Most American households spend a lot of money on housing. Every city's cost of living takes a variety of factors into account. For the majority of people, finding an affordable place to live comes first. Birmingham, Alabama, allows you to live comfortably while enjoying the city's attractions.
3. Weather
The typical summer high temperature and mild winter temperatures are found in Birmingham's maritime environment. This city is fortunate to receive copious amounts of rain that are evenly spaced out throughout the year. Choosing a location where the weather is comfortable for you could be a deal breaker. Birmingham, one of the few cities with all four equally present throughout the year, thankfully offers all four seasons. Yet, because of the high quantities of precipitation, the air here tends to be more humid. In all, Birmingham receives 1 inch of snow per year and 56 inches of rain annually. Since this city is typically found in the south of the country, you will typically encounter more sunny and wet days than chilly and snowy ones. This can be the spot for you if you wish to enjoy long summers and short winters!
4. Recreation
Over 100 properties totaling more than 2,000 acres are managed by the Birmingham Park and Recreation Board. Recreational facilities, golf courses, tennis courts, swimming pools, walking trails, lakes, and a ton more are available in these magnificent parks. The parks in Birmingham give locals and tourists alike the chance to take advantage of the great outdoors while promoting conservation, healthy living, and wildlife observation. On the other side, it's also a fantastic location for sporting events and family get-togethers! Aside from that, there are also many recreational sports shops like golf equipment stores, tennis apparel stores, and hiking equipment stores.
5. Dining
Birmingham is in the South, so it does have Southern favorites like barbeque, but there are also French fine dining establishments, worldwide fusion restaurants, local brewers, and a lot more. Depending on where you want to eat, this city offers the best of both worlds. Birmingham has a huge variety of cuisine options. They provide all of your favorite American dishes, traditional seafood dishes, premium meats, vegetarian options, and BBQ! There are many different alternatives here because of the extremely diversified population. Use the renowned cuisines that this city has to offer!
Also Read: 9 Aromatic Night Blooming Flowers For Your Home!!