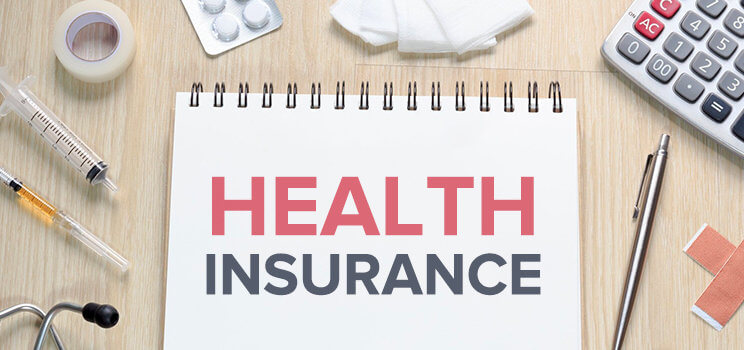 Often people believe that the early years of their life are the healthiest times and the chances of falling ill are minimum, but that is not true. With high pollution levels, unhealthy lifestyles, and poor eating habits, the younger population in the country are also at a high risk of health problems. Hence to lessen the financial burden and to provide a secure environment to your family, it is best to have personal health insurance in place.
The personal health insurance plan by Tata AIG MediCare which is offered by Bajaj Finserv covers for all your medical needs and emergencies. With this insurance policy in place, you can stay relived that you would be given the best protection plans. We have listed the various benefits offered by Tata AIG MediCare below-
Protection for treatment for Covid-19 (terms and conditions applicable)
Over 7,200 network hospitals wherein you can avail cashless treatment
Choose any room with no room rent restrictions on MediCare Premier/MediCare
In-patient treatment
Restore benefits i.e., the policy is restored automatically for 100% sum insured for both you and your family
Cashless hospitalization at 7200+ hospitals
Consumables benefits i.e., covers for all the expenses incurred for the consumables during the tenor of the treatment or hospitalization
Having an insurance policy in place exempts you from tax under section 80D
High claim settlement ratio
Now that we have discussed the benefits of having a personal health insurance cover, let us also discuss the benefits of having a personal health insurance cover before the age of 28-
Low premiums- The insurance premiums are set based on the age of an individual and there is a steep rise in the premiums for those insurance holders above the age of 30. For instances, if a 28-year-old books a health insurance policy for Rs. 5 lakh he/she may end up paying Rs. 5,000 as premiums but the same policy for anyone above the age of 30 will mean much higher premiums. Hence, it is best to book for your personal health insurance cover before 30 to enjoy lower premium benefit.
Inactive lifestyle has increased health risks– Corporate jobs are generally desk jobs specially with everything now going digital. Therefore, most young individuals that work day and night forget to focus on their health. Heart problems, orthopedic ailments, cholesterol are a common occurrence in the younger generation between 25-30 age group. Hence, it is good to have a health insurance policy that covers for your finances at a time when you are still in the growing stage of your career.
Group health insurance offered by your company is not enough- With the rising risks of health issues, your group health insurance will not be able to cover for your health expenses at a critical stage. But with a personal health insurance it is all covered, and that too at affordable premiums for the younger age groups.
Purchase early to avail benefits in the longer run- There is a certain waiting period that an individual needs to have completed, before applying for certain health plans that provide for the treatment of pre-existing ailments, surgical treatments etc. At a younger age you may not need these benefits but by having a policy now you can prepare yourself for the future when you actually need these benefits.
Financial security- At young age, we often defer to commit to financial planning which sometimes put us through a lot of stress. To avoid any financial stress over your medical needs, it is advisable to have a good insurance cover in place.
Hence, age is not a factor that you must consider while making your health secure. Also, with so many additional benefits, there are no reasons for you to not have a health insurance plan.