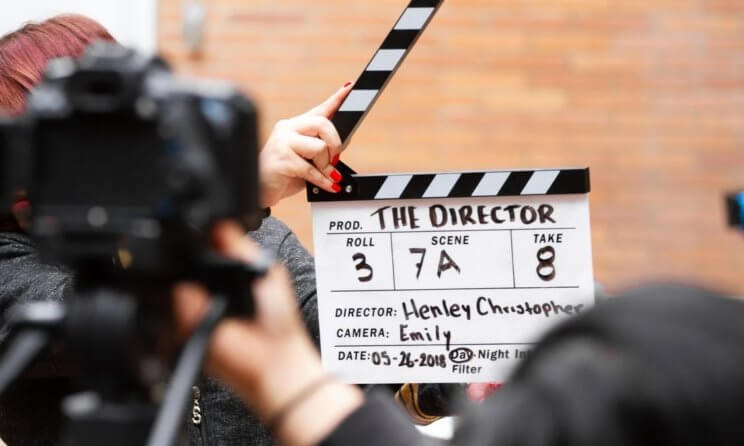 Most of us have seen many long hours, no sleep and a heavy workload in school. Students are doing it tough these days. Writing assignments, group work and exams can seem too much to handle. So what can we do to make our school life from worse to better? Video making is an excellent idea for students who have difficulty writing assignments and group work. This can be a perfect way to express their ideas and share their feelings and thoughts, and it is fun!
Some people might think that video making is a tough job because it requires skills like editing, filming, etc. However, it mostly takes a few minutes of your time. The following tips will be of great help to you in this regard:
1. Practice beforehand
We know how hard it is if you've never done something like this before. It's natural to feel nervous and think it will take too much time to improve. But practice makes one perfect. Do us a favour, and practice as much as you can. You might think you cannot do a good video, but the only important thing is that you try to make one.
2. Begin with small projects
Don't worry about making the whole assignment because your teacher expects a big project. Start with smaller assignments that are easier to handle – full-length videos. It will be easier for you to get used to the filming process, and learning it while doing it, will be a lot of fun.
3. Talk about a subject you are very interested in
Everyone is more comfortable talking about something they are interested in. So, choose a topic that you find interesting, and your viewers will be engaged as well. Although people are used to watching videos about their favourite things, they get much more engaged when they see something new in it. You can make your video more interesting by using specific locations, saying something funny or different from what people usually say, or making it a bit longer. And don't think you have to have a long video to be more interesting.
4. Be unique
There are a lot of videos online, so yours needs to stand out. Try to do things differently. Make videos online to let your viewers see something they have never seen before. This can be achieved by having a good idea or being creative while filming.
5. Ask your friends to help you
Help from one or two of your friends can make the whole thing easier to shoot, especially if they have a camera. That way, everyone gets their part covered without being behind the camera all the time.
6. Be yourself
Don't copy other people's ideas. Be yourself and try to be unique, just as you are. Not everyone can become a great video maker overnight, but you can learn more about it and get better in time.
7. Use a camera to make your video look better.
Everyone knows that video cameras are expensive. It is natural to feel like you can't afford the price of a new camera, but it is worth spending some money on it because it will make your videos look better. However, stick to a good mobile phone camera if you cannot afford one.
8. Don't forget to edit later
Video editing is also an important part. Editing can make your whole video seem more interesting and add to the feeling of uniqueness your viewers will get if you do it right. Make sure you don't forget editing because that is one of the things which makes a video better.
9. Film in scenery
Try to remember that a diverse range of viewers will watch your video. Make sure to use natural scenery and keep it interesting for them. People especially love watching videos about their favourite places because it makes them happy. Alternatively, you can also film where there are many people as this will increase the chances of getting good comments from your viewers.
10. Be organised  
Make sure you are prepared with everything before shooting a video. It is natural to forget things, but this should not stop you from doing what needs to be done. If things aren't required, don't forget to leave them behind. Afterwards, there will be a lot of time left to enjoy other fun activities.
11. Do things in a creative way
It might be hard not to get stuck on creating a nice video, but try your best to make a creative one and have fun while doing so. Don't be pressured by your teacher's expectations and pretend to do something you don't like if you don't want to. That way, you will be more relaxed, and your video will be better. 
12. Think about the length of your video
Don't forget that long videos are harder to handle, both for you and your viewers. It's okay to make it short because that makes it easier for people to watch it whenever they want to. So, don't worry if your main intention is not to fill up the whole screen with a video. It is natural to feel like you need a lot of time for your video if you're talking about making an assignment. The good thing is that it's not true. Most assignments can be done in a few minutes, which is why don't be afraid of making videos that are too short.
13. Don't be afraid of mistakes:  
It's normal to make mistakes when filming, but don't get scared. As long as your video is not so bad that people can't comprehend what it is about, there is nothing to worry about. Make sure that you don't repeat an idea just because it was a good one in the beginning. It is better to use new ideas and keep your viewers engaged.
Conclusion
Video making is easy if you put your mind to it. Writing assignments and group work will become much easier for students as well as teachers if we take advantage of these tips.  We hope this article helps you out. Good luck with your next video!