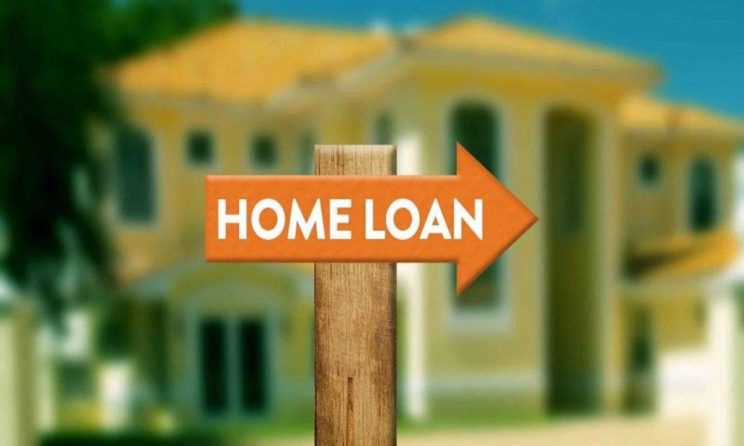 The year 2021 may prove a lucrative time for prospective buyers eyeing a house for years now. Both property prices and housing loan rates are currently reasonable. Some states like Karnataka and Maharashtra have even reduced their stamp duties offering tax breaks to borrowers. Customers can, therefore, make a strategic investment decision and proceed with home loan applications online.
During 2021 – 2026, the housing loan market anticipates a CAGR of around 22%.
As per RBI, home loans sanctioned till 31st March 2022 shall attract 35% risk weight if LTV is below or equal to 80%.
The Reserve Bank of India's decision to rationalise a loan's risk weightage and linking risk to LTV proves profitable for borrowers. Considering all these factors, you can apply for credit and finance your property purchase effectively.
Documentation before application
Having your financial paperwork ready beforehand keeps unwanted surprises away during home loan processing. It prevents hassle before approval and completes the verification process smoothly.
Below are the common property documents necessary:
Builder's or housing society's No Objection Certificate
Occupancy certificate (This applies only to constructed apartments)
Allotment letter/sales deed /stamped agreement of sale
Construction cost estimate in detail
Land tax receipt and possession certificate from revenue or land revenue department
Payment receipt or bank account statements highlighting the payment made towards builder or seller
Note that borrowers may have to provide additional property papers if required. Besides these, lenders need KYC documents, income proof, the last 3 months' bank account statements, proof of business vintage, CA-audited financial statements, etc.
Know the steps to apply for housing loans
The home loan process online is easy to follow and faster.
Step 1: On the official website
Make sure you visit the official website of your lender to apply and look for their online housing loan application form.
Step 2: Form fill up  
The application form requires individuals to fill up their personal, employment and financial information. Make sure you provide all details accurately, as incorrect data can lead to your application's rejection.
Step 3: Property information
Next, you need to provide all the essential property details when you apply for home loan.
Step 4: Fees payment
Proceeding further, this step involves payment of secure fees, processing fees and other associated charges. It enables you to book the offers available.
Step 5: Documentation   
Upload the scanned copies of essential documents. Some lenders provide doorstep document collection facilities for customer's convenience. In that case, hand over the papers to their representative for documentation.
Once you receive approval post verification, the loan amount gets sanctioned effortlessly.
Apply via SMS
Borrowers who are not convenient with the home loan online application process can apply via SMS. On sending the message, the lender's representatives get in touch with loan details and complete the application process.
Pre-approved offers
This benefit is especially available for existing clients and requires minimum to no documents.
Pre-approved offers are applicable on a plethora of financial products, including home loans, loans against property and more. Lenders customise pre-approved offers to make the credit availing process simplified and less time-consuming. To check your pre-approved offer, provide some basic details only.
Can you apply for a loan?
While the home loan application procedure is hassle-free, you need to qualify for credit mandatorily before application.
Usually, housing loans are available for Indian citizens who are residing within the country.
Salaried individuals within the age group of 23 and 62 years can apply for a housing loan.
The qualifying age for self-employed individuals is within 25 to 70 years.
Every applicant should hold above 750 as a qualifying CIBIL score for home loans to get the best features and interest rate.
If you are self-employed, make sure your business continuity is at least for 5 years.
For salaried applicants, the minimum work experience required is 3 years.
Apart from these, try to maintain your fixed obligation to income ratio within 50% to enhance your home loan eligibility. Clear off existing debts so that lenders approve without any hesitation.
Another parameter considered to determine the loan amount is an applicant's net monthly income. Salary or income denotes your financial stand and repayment capability. Lenders determine the EMIs based on your take-home salary, which excludes ESI, gratuity, PF and such other deductions. Note that you can calculate EMIs before taking a loan to enjoy its benefits in decision-making.
Here's an example for better understanding –
Suppose you take home Rs.75,000 after all the deductions from your salary and have no financial obligations currently. For a property value of Rs.40 lakh, you can avail up to Rs. 55.93 lakh as a housing loan. Again, if this take-home salary decreases to Rs.50,000, your eligible loan amount will be Rs.37.28 lakh. Reducing the salary further to Rs. Rs.25,000, the qualifying credit value also drops to Rs.18.64 lakh.
The online offerings of housing finance companies ensure quick decision-making, loan approvals and credit disbursals. Customers enjoy real-time access to information and assistance during the entire processing. With tools like EMI and eligibility calculators, they can initiate home loan application with ease and minimum hassle.
You can also Read: 5 Things to Consider Before Transferring Home Loan Balance