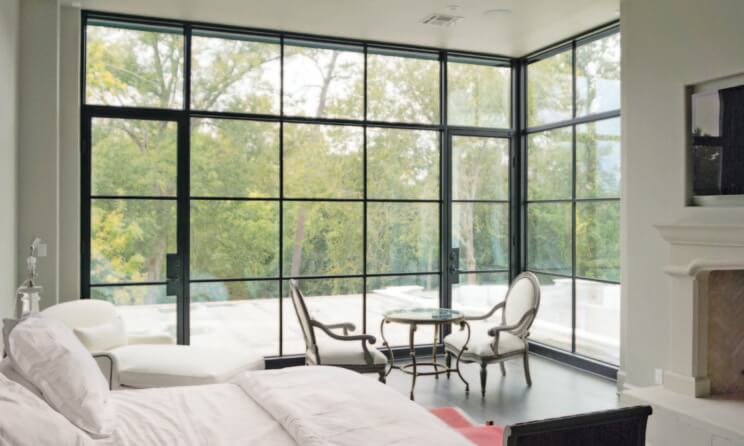 Windows bring light and fresh air into buildings. Contemporary window designs play a crucial role in connecting your home with the outdoor environment and providing fresh air and lighting. Many people are adopting modern window designs, which are large enough to keep the home well ventilated. Besides, different house designs have arisen, which require modern windows that complement the building's look. Below are the benefits of incorporating new window designs into your house:
They complement new house designs beautifully
With the rise of modern and contemporary architectural designs, different modern window designs are coming up to complement the change. Your architect will recommend the best windows for your home based on your room sizes, ceiling height, and location.
It captures the perfect view outside your house
There is nothing as captivating as viewing your flower garden or the ocean through the floor-to-ceiling glass window or just enjoying street lights through your curtain wall window of your apartment. Windows help you bring this spectacular outdoor view straight to the comfort of your home. When designing your house, ascertain the opinions you would like to capture and then opt for the window design to boost it.
Let's in natural light that brightens the home
Windows helps in maximizing your house's brightness by allowing in more natural light. Homes with enough windows enjoy the natural lighting, which is free and beneficial to your health. Despite the design of your windows, make sure they are large enough to let in insufficient natural light.
Decide on your level of privacy
With the LIXIL modern windows, you have the option of deciding how much to make your house and the interiors visible to the prying eyes. Large windows tend to display more of your home. However, the type of glass used can enhance the level of privacy. Bathrooms are one of the rooms you require total privacy, so consider various opacity levels for your window, which will block the view from outside, but natural light can still get in.
Various shapes and sizes increase the visual appeal
Generally, there are no rules to adhere to when choosing your window size and design. An architect will strive to maximize the amount of fresh air and light that will be let in and give you a splendid view of the outside. For example, you can use corner windows to prevent any interference with views.
Energy-saving and security
Another thing to consider when choosing a window is how much heat is gained or lost through it. Some window manufacturers make windows that keep ultraviolet and UV light from getting into your house. Casement windows, for example, are energy-saving and easy to maintain. They also provide enough ventilation and enhance the security of your home.
From these points, it is evident that modern window designs are trending due to their many benefits. The size and style of the window appeal a lot to today's homemakers who want to move with the trend while having a secure home and well-ventilated home.