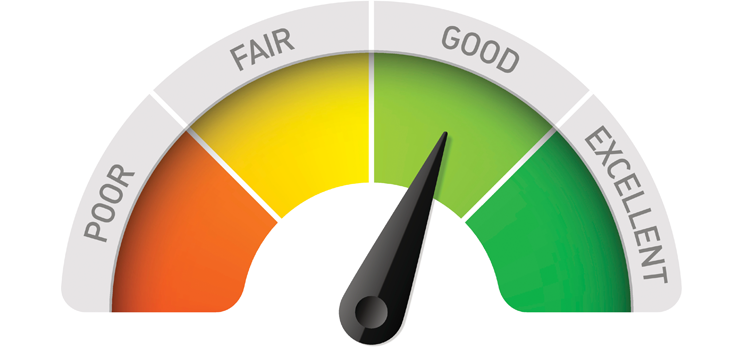 CIBIL rating or the credit score is one of the foremost important eligibility criteria to avail loans in India. According to a report, around 79% of loans are disbursed to applicants with a healthy CIBIL score of 750 or more. 
However, recent trends reveal that a significant portion of young borrowers enjoys high scores on this creditworthiness scale.
In the April-December 2020 period, around 51% of personal loan borrowers were aged 35 years or less. 

A similar trend of individuals belonging to this demographic borrowing more has been observed in the past three years as well.
Therefore, before application, potential borrowers must ensure they fulfil all eligibility requirements, especially the credit score aspect.
What is the ideal credit score for personal loan application?
Most financial lenders seek applications from individuals holding a CIBIL of 750 or more. This scale ranges between 300 and 900, with higher scores indicating more impressive debt management and repayment capability. Borrowers with scores significantly higher than 750, can look for additional benefits from their lenders as well, including favourable terms, relaxed eligibility norms, less documentation, and access to other financial products.
On the other hanully, individuals can check their CIBIL score once each year. However, to perform multiple such checks, borrowers would need to pay for a premium online account with TransUnion CIBIL.d, scores of 700 or lower can severely restrict one's ability to meet personal loan eligibility criteria, regardless of the lending institution he/she chooses. 
How can you check your CIBIL score?
Since a good credit score can help one get better terms on his personal loan, it is integral to check the same before application. Thankful
To take advantage of this free CIBIL score check, one needs to follow the steps mentioned below – 
Step 1: Visit the official CIBIL online portal.
Step 2: Choose the option marked 'Get Your CIBIL Score'.
Step 3: On the next page, look for 'click here' hyperlink for a free Annual CIBIL Score and Report.
Step 4: Enter your details, such as name, password and email ID, alongside your phone number, PIN code and date of birth.
Step 5: Upload a scanned copy of your identification document, such as Aadhaar, PAN card, Voter ID, etc.
Step 6: Choose to 'Accept and Continue'
Step 7: Complete OTP verification, where a one-time password will be sent to your registered phone number. Choose "continue" after verification is complete.
Step 8: Next, choose the 'Go to Dashboard' option to view your present credit score.
As mentioned previously, this CIBIL website allows for only one annual credit check. Additional checks would require one to bear a fee. However, personal loan borrowers can also choose to check their CIBIL rating through third-party portals.
Improving credit score for favourable personal loan interest rates
Checking the CIBIL rating is the first step to becoming a credit-conscious borrower. If one's score is lower than 750, he /she can adopt the following methods to improve personal credit score.
Repay all outstanding dues on time, whether it concerns EMIs for an existing loan or credit card bill payment.

Maintain a balanced FOIR or fixed income to obligation ratio. Generally, FOIR should not exceed 40-50%. For instance, if one's income is Rs.50000 a month, his/her obligations should not amount to more than Rs.25000 for a healthy credit score.

Maintaining a healthy credit mix is integral to ensure long-term financial health. Thus, always include a mix of secured and unsecured credit in your borrowing portfolio.
Following such tips not only improves credit score but also enables borrowers to acquire additional benefits, including pre-sanctioned offers. Reputed lenders like Bajaj Finserv extend pre-approved offers on personal loans, credit cards, business loans, etc. to simplify and accelerate the lending process. You can check your pre-approved offer by submitting a few essential details.
Individuals struggling to repay their existing liabilities can also opt for a debt consolidation loan. In that case, they should also figure out the fees and charges on personal loans for debt consolidation, to ensure they can repay the same without affecting their credit score.
Must Read: 5 Situations When an Instant Personal Loan Can Be Useful