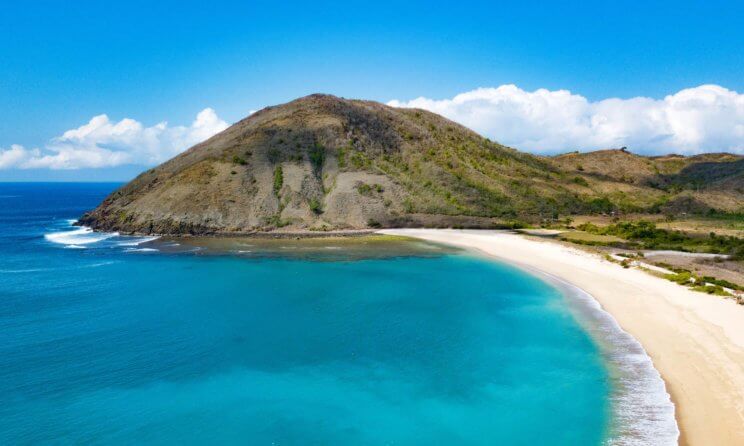 Lombok is always packed with tourists every year. If you are planning to visit this exotic island and have a vacation with your family, find out what are the best things to do in Lombok.
This island is not too far from Bali if you have never heard of it. Lombok has many natural attractions that await tourists to enjoy, such as beaches, mountains, and other natural attractions that are far more interesting than others in Indonesia. Here is the list of activities you can do during your vacation on the island of Lombok!
Fun Activities While on Vacation in Lombok
Many people have started planning a vacation with their families to Lombok Island since the number of Covid transmissions has decreased. If you do the same, find out what activities can be done upon arrival on this exotic island. 
1. Enjoy the charm of Segui Beach
East Lombok offers a beauty that is too good to be missed. One of the charms that will welcome your presence is Segui Beach. The waves blending with the cold seawater and soft pink sand will make you forget Senggigi Beach.
The beautiful pink sand on Segui Beach is caused by various flakes of coral of the same color. The coral flakes are mixed with the white sand. Tourists who are looking for tranquility can visit this quiet beach. 
2. Culinary tour with family
Every region in Indonesia has signature dishes you should try when visiting. While on vacation in Lombok, you need to try the eel rice dish, served with a strong spicy taste.
The eel is chopped until smooth and then cooked with spices. To find and try this delicious dish, you must visit a particular area called Selaparang. Find this spicy eel rice food in the evening. 
3. Enjoy Lombok's Favorite Taliwang chicken
Grilled chicken is indeed a classic dish that can be found everywhere. But in Lombok, a grilled chicken dish is dominated by a smoky taste. It is processed with delicious spices, a sweet-spicy flavor, and delicious seasoning seeps into the meat. That is called Taliwang Chicken. 
While enjoying the Taliwang Chicken, you can also enjoy the duck chili and plecing kang kung. You can find these delicious Lombok signature dishes easily in various stalls. 
4. Fun surfing in SelongBelanak
Many people who like surfing deliberately visit SelongBelanak. This surfing location is in Central Lombok. If you like surfing, then before visiting SelongBelanak, you should first find out the weather and the height of the waves on that day. 
Before visiting Lombok, don't forget to book a room at one of the Lombok Indonesia resorts surrounded by exotic nature. Enjoy the charm of Lombok with your beloved family.
Also Read: 7 Best Special Honeymoon Travel Places in Melbourne