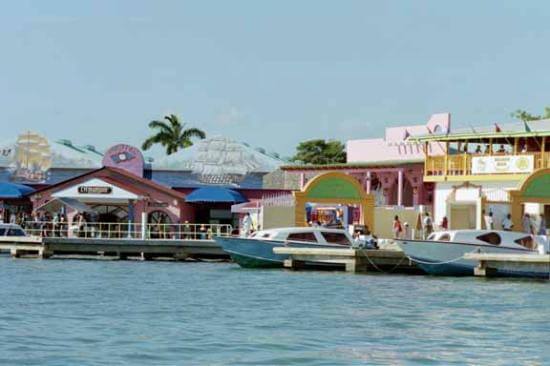 Are you planning to travel to Belize and feeling frustrated by the various suggestions for popular destinations and must-do activities? You've got the right idea if this describes you. We can tell you exactly the perfect things to do in Belize. Visit BELIZE CITY with southwest airlines official site
.So, without further ado, here is the list of the most popular Belize activities.
Go Snorkeling
Belize has a lot of great snorkeling destinations. Hol Chan Marine Reserve is worth mentioning because it offers some of Belize's finest snorkeling opportunities. You can see pristine coral gardens and swim with various marine life if you take a trip there.
Sea turtles, nurse sharks, stingrays, and a variety of colorful fish can all be seen on a daily basis at Hol Chan. The trip is easy to access from either Caye Caulker or Ambergris Caye.
Explore Belize's Caves
ActunTunichilMuknal (ATM) cave is the most spectacular of the many caves worth exploring in Belize. This guided tour takes you through the forest and along waterways before reaching the ATM cave's mouth.
To penetrate the cave, you must swim and then navigate narrow crevices before you reach the "dry chamber/cathedral," where you can see impressive cave structures, classic Maya pots and artifacts, and sometimes even sacrificial remains. Try cave canoeing at Barton Creek Cave if you choose a more leisurely alternative.
Go Scuba Diving
Belize has a plethora of fantastic scuba diving opportunities. The Great Blue Hole, which is part of the greater Belize Barrier Reef, a UNESCO World Heritage site, is the most famous swimming spot. I suggest swimming Belize's Blue Hole because it's on everyone's wishlist, but it's not advised unless you're experienced in deep-sea cave diving.
Other dive areas, such as Half Moon Caye Wall and Long Caye Aquarium, are much safer for tourists who want to see colourful corals and aquatic life. Even since you won't see anything, the Blue Hole isn't ideal for Snorkeling. By the way, seeing the Blue Hole from the air is always a nicer experience than diving it.
Visit Maya Temples
Belize was once the Maya civilization's base. In reality, in Central America, the country with the highest concentration of Mayan temples. If you're not sure which of the many destinations to visit, I've written about it before and have included a link down so you can read it.
A brief overview of the post is that Altun Ha is Belize's most popular platform due to tourism activities; Lamanai has the greatest adventure because it includes riding a boat there; Xunantunich is my favorite, particularly if you go horseback riding there; and Caracol is Belize's biggest and probably most significant site.
Explore Belize's Cayes
The majority of visitors to Belize want to go to iconic vacation spots like Ambergris Caye and Caye Caulker. While I enjoy those destinations, I suggest visiting lesser-known Cayes such as Glover's Reef or Tobacco Caye if you're looking for a truly unique island experience.
I lasted a week beach camping at Glover's Reef a few years ago, and it was an amazing experience. Imagine falling asleep to the sound of the waves rolling against the Barrier Reef and getting up to a full day of surfing, Snorkeling, kayaking, and paddleboarding. It was incredible.
Go Wildlife Spotting
Belize is rich in biodiversity, and exploring wildlife sanctuaries and nature reserves is an excellent way to see it. The Belize Zoo, on the other hand, is the most convenient place to see Belizean wildlife. The Belize Zoo dubbed the "best little zoo on the planet," is the ideal activity for animal lovers and families with young children. Instant southwest airlines reservations visit now.