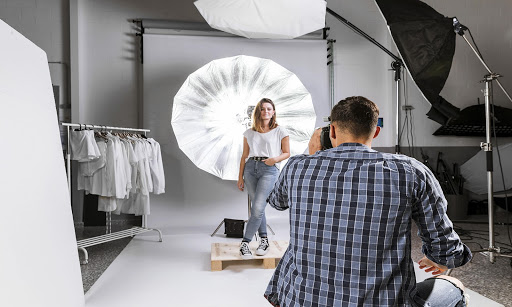 Do you know about Product photography? There is a saying that a perfect piece of a photo can describe more than thousands of words. So, it plays the most important role to improve the selling rate of Amazon Products, right? Brand products have some extra facilities. Their popularity & fame adds some extra bonus points to improve the selling rate. 
Would you like to consider your selfie-taking experience with product photography? When you are deciding to produce some high-quality product image for product advertising, you have to break down the random photo clicking methods. It's not very difficult to achieve success. Just grow up the confidence level & follow our strategies.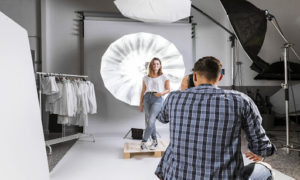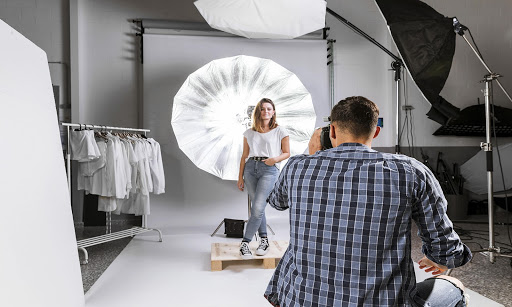 Tricks of Taking Stunning Amazon Product Pictures (DIY )
A good piece of photography can easily impress your boss, customers & others also. The most important thing is to enjoy the photography to have a great piece. You can take the photos by using your DSLR, iPhone, or other devices attached to your hand. You don't need to use all exclusive devices to have a quality photo but you need to select all quality tools to get an attractive photoshoot. In short, we have described here the Art of Photography tips for beginners. Follow the steps to take stunning photographs of Amazon products. 
Arrange proper lighting system
If you compare the natural view with the camera view of a product, you will get a huge distance. The appearance of a photoshoot depends on the proper lighting. Without this lightning fact-neither, your background nor the product will appear with a desirable outlook. Low-level lighting can give you a grey color background while the background is white.
To get proper lightning you can apply two different methods. One is the natural light & studio lighting. Think about the purpose of the photoshoot & on which platform you are going to upload. With natural light, you can highlight the product features for social media purposes. Natural lighting will not stay for a long time. With the limited time, you need to complete the photoshoot. Sometimes the studio light will help you to brighten the product images but it may be difficult to find the real color of the products. 
Modern people don't like to walk a single step without a mobile device. When you are carrying a smartphone, picking pictures is a very simple issue. It doesn't mean that you will need a reputed brand device. Or the pictures will not be good. By using some extra functionalities & tools you can make the pictures more attractive. In recent times, purchasing a smartphone with all smart features is more affordable than the previous days. If you are finding a good photography camera then you can buy Nokia, Samsung, Oppo, Realme, and more within your targeted budget. In the market, you will also get a different model Camera but they are comparatively pricer than smartphones. 
White Board, Role or Folding table
Plain backgrounds are very important when you are taking photos of Amazon products. They have the requirement to upload a photo with white background. In that case, you can apply some tricks to get a plain white background. A white paper roll, whiteboard, or white cloths can be the better options. It will minimize the production tasks & will give you a smooth outlook. It may take 10 to 15 feet board or white paper roll to have a length behind the position. 
When you are taking the photos for small size things you can also use a folding chair in front of a white background. That will give you a nice angle of photography. In this way, you can take all angles. If you don't have a tripod or other stand for a photoshoot, the folding table will help you to capture the photos at a normal height. So you don't need to lay down your head.  
Among all of the necessary tools, Tripod is the one. This equipment helps you to hold the image capturing device for a long time. Here you don't need to hold the camera with your hands. No moving issues. You can have smooth still pictures with this Tripod. That doesn't matter where you are. It can not be a plain stage like hills, jungle, or others. But you can set your camera with the Tripod stand and feel like you are in your house. Lack of lighting issues makes a long-time camera holding problems. That can shake the camera while you are breathing in & out. 
Multiple shapes from different angles
If the products are large in shape, then you should take different angles of photos from different sides. That will make sure the customers the product looks & variety features. So you can also edit your pictures in your free time. Or you can add multiple photos with the product descriptions. So the angels will help you to catch the visitor's attention. Different angles can focus on multiple features at a time. Tactfully capture the photos to take all the features within three or four photos. 
Specific rules for the Amazon or Google products
Amazon & Google give tremendous opportunities for the eCommerce business holders. Of course, you need to follow some rules to stay here for a long time. For product photography, you need to follow these laws – 
– With every product's details, you need to submit a photo in TIFF, JPG, GIF, or PNG form. 
-Every file needs to maintain the exact extension to find out the file name easily.
-Photoshoots have to be in a professional mood.
-The business owner is not allowed to upload other users photo
-You must need to cover up more than 85% of the product's art in the frame. 
-Google doesn't allow stock photos
-You can not add your promotional text or watermark with google photos. 
-Google also recommends grey or white color background photos
-More than 64 megapixels of photos are not allowed by Google. 
Product resolution & size
Make sure that your photos come with better quality resolution & the acceptable frame or size. While clicking for the cultures then make sure the resolution setting is well enough to get smooth photography. No blurry type is allowed as a highly professional product image category.  The capture should not have more distance or more close to catching the eyes of the visitors. Follow the exact distance while capturing the images. The close view helps the customers to get all parts clearly. But more closely skip maximum parts of the products. 
Finishing Note
To catch the customer's attention image is the main issue. Don't you have the right camera or the other instruments like lightning, backgrounds, you can also produce a good picture. Don't lose the confidence level. You can hire a photoshop expert or photo editor to complete the task for you. On online you will get many photography services like background removal, photo retouching, banner adding & more. Choose the best one by following the review and others. They will help you to make the task complete very fast. If you are interested to know about health-related important tips, then visit our other pages also.