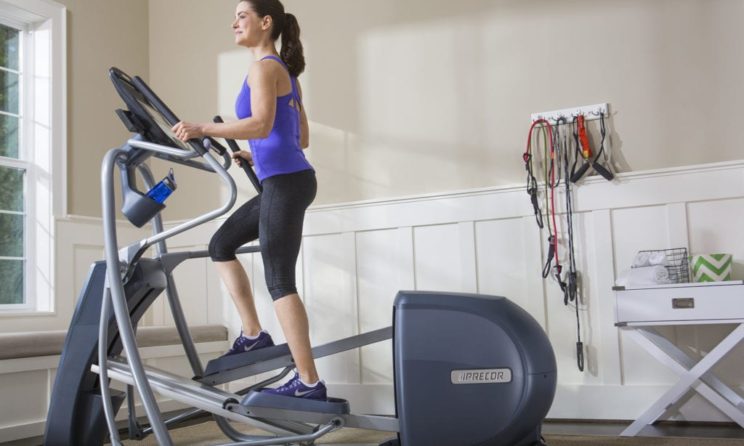 Taking care of one's health is the primary most important thing in today's day and age. The intake of a proper diet, managing the stress levels and incorporating a suitable exercise regime is the need of the hour. To live a healthy life, physical fitness is essential.
To ensure a healthy life, you must keep up with the basics. Adopt any form of exercise that you like – gym, yoga, Pilates, kickboxing, swimming or even dance classes – you have an access to all of it. Each of these forms uses equipment to augment the training and fitness sessions, making them more intense. For example, the gym consists of various equipment like the treadmill, cross-trainer, spin bikes, single station machines, free weight, full-body workout machines, to name a few.
Equipment at the gym optimises and assist fitness for athletes and users. There are multiple styles available with features that aim at a specific body part or group of muscle. The full-body workout machine would have an amalgamation of exercises to offer for the different body parts, like the biceps, triceps, back, shoulder and abs. These machines enhance exercise forms like anaerobic physical exercises, flexibility and aerobics.
Undoubtedly, fitness machines are very highly-priced. However, they are an investment to develop and improve your levels of physical fitness. You might visit a gym nearby, but you could save that time and effort of going elsewhere if you could bring those machines home.
There are numerous advantages of possessing these fitness machines are listed below:
Improve Your Exercise Regime
There might be days you wish to cardio, whereas there might be some other day when you would want to do weight training. If you have this piece of equipment home, you are sure to get motivated to finish your day's workout session soon. Machines mimic the movements of the body like a treadmill is like you are walking or running on a track, without having to go anywhere.
It Offers a Safer and Easier Way of Working Out.
You become less injury probe if you exercise on a machine as your movement is assisted constantly. You should still continuously monitor your movements and postures to get the best results. We all have different levels of flexibility resistance, endurance, and so as per your limitations, you should work out daily. Hygiene also is a point to be considered if you have your machine as it eliminates the need to sanitise it again and again before use. In a public gym, you would have to undergo this process of sanitisation and re-sanitation at all times.
Make an Easy Note of The Calorie Count.
Different machines have different features to offer. Some come with the option of tracking your heart rate, the period of the exercise, the calorie count, along with the level of difficulty you are subjecting yourself. It makes it extremely easy to track the number of calories you have burnt while sweating it out on the machine. It does not just help you keep a tab but also motivates you to exceed your expectations the next time around.
Tracking Your Heart Rate During the Cardio Workout Session
Majorly athletes use this feature of a heart rate monitor on machines to make sure they are doing it right and the tuff way. The more the heart rate, the more the body works towards burning the calories.
Add Variations to The Workout Sessions.
The best part about having a machine is that you could mix the exercises you wish to do. Some equipment also calculates the amount of exercise you need to do as per your BMI. You could plan to run one day and lose some extra calories on the cross trainer the other day. You get the liberty to make a choice, and that's the beauty of owning Fitness Equipment at home.