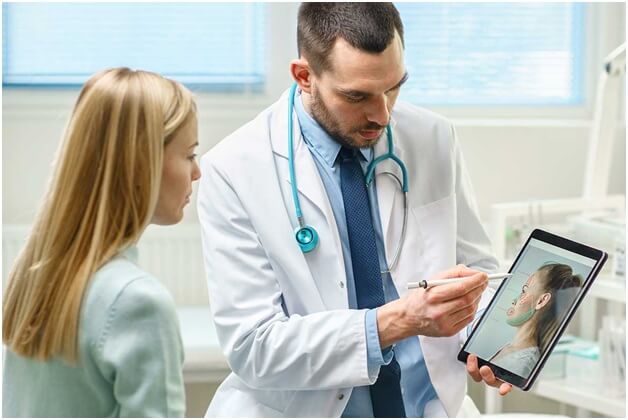 If you are hoping to achieve amazing plastic surgery results then it's important to plan ahead for your procedure. One of the most important aspects of the planning process is finding a surgeon you trust and that can help you plan in profound detail.
This doesn't just simply happen, and therefore it's important to curb the excitement that comes with the knowledge of undergoing plastic surgery. The process can take several months, especially once you factor in research, important decisions and consultations.
To assist with planning your plastic surgery, it might be a good idea to consider the following tips below. However, each patient is different, especially if you have already undergone plastic surgery and have a good idea of how the process works.
Research reputable plastic surgeons
The importance of finding a trusted, respected plastic surgeon cannot be stressed enough. It can take a long time to find a surgeon you feel comfortable with and can trust to perform the procedure, but this is all part of the process and should never be skipped for a cheaper option.
Plastic surgeons, like people, are all different, and possess different skills, personalities and experience levels – this is why it's important to properly research and consult with a prospective surgeon before undergoing surgery. Plastic surgery is a big undertaking, and you want to be sure that you are with the right person and one who has the experience and skill level to provide you with outstanding results!
It's important to book consultations with different plastic surgeons who meet your requirements. Don't be deterred by a waiting list – this is typically a sign of a respected surgeon! Your consultation should be very detailed and answer any queries/concerns you have about the procedure. You should always ask a lot of questions: this provides you with an insight into the procedure as well as learning about what the surgeon offers.
What's more, it allows you to explore particular treatments as well as alternatives, gaining an understanding of the surgeon's skill set and whether the surgeon is the right person for what you are looking to achieve.
Time to reflect between consultation & surgery
Reputable plastic surgeons typically have wait lists of up to weeks and months. Once again, this is a good thing, and is a sign that the plastic surgeon has a good reputation in their industry and amongst patients – don't go jumping ship just because you really want your results now – this is where things can quickly go wrong! It's always best to go with the surgeon who fits your criteria and who you feel comfortable with, and this may mean waiting a few weeks, or months, to get those great results.
What's more, you can use this to reflect on your decision and become more comfortable as the weeks go on with the knowledge you will be undertaking the surgery. If you smoke, this also allows more time as you cannot smoke for roughly three to six weeks before your operation – the longer the better.
This wait period also allows you time to prepare for the operation. Consider things like:
Arranging a friend or loved one to pick you from the clinic & care for you for a couple of days post-surgery.

Arranging childcare for the surgery day as well as the days after the surgery.
Preparing a nutritious meal plan for the days and weeks after surgery – it's important to eat well after your surgery, so you might want to prep these meals in advance!