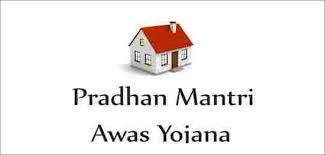 Pradhan Mantri Awas Yojana or PMAY is an affordable housing scheme initiated by the Indian Government in 2015. The scheme proposes to offer 'Housing for All by 2022'. 
Pradhan Mantri Awas Yojana is further classified into two groups PMAY-Urban and PMAY-Gramin, to streamline offering economical housing facilities. This scheme offers a subsidy to individuals belonging to the Economically Weaker Section (EWS), Lower Income Group (LIG), Middle Income Group – I and II. 
Here are some FAQs that can help understand the scheme better.
What is the registration process under PMAY?
Individuals opting for this housing scheme can follow the steps mentioned below for quick registration.
Visit the official PMAY website. 

Select option 'Citizen Assessment'. 

Choose benefits under the other three components choice. 

Enter Aadhaar number in the given section. 

On the redirected page, fill up the application form with correct details like personal information, account details, income, etc. 

Select terms to confirm the process and enter the CAPTCHA.

After selecting the save option, an application ID is sent to the registered mobile number. 
Registered individuals can check their application status in the Pradhan Mantri Awas Yojana list released yearly by the Central Government. They need to select their group and enter their Aadhaar or registration number to access the list.
How does the PMAY CLSS work?
This PMAY subsidy is offered to individuals clearing eligibility parameters. The loan amount is disbursed based on group division. For instance, a beneficiary falling under the MIG II category, desiring a residence worth Rs.60 lakh, will receive a 3% subsidy. This will be applicable with a down payment of Rs.12 lakh. Hence, home loan interest rates levied by a lender will be applicable to the outstanding balance of Rs.48 lakh.
What are the eligibility criteria of PMAY? 
To avail the benefits of the PMAY scheme, individuals have to fulfil specific parameters. Some of the mandatory criteria to avail this home loan subsidy are as follows –
The age limit of an applicant must be between 18 years to 70 years.

A beneficiary mustn't own a pucca house or be a recipient of any other government housing scheme.

Applicants belonging to the scheduled tribe or scheduled caste group have to submit their respective caste certificate.

Households with an annual income up to Rs.3 lakh belong to the EWS category. LIG household members have an annual income between Rs.3 lakh to Rs.6 lakh.

Individuals with an annual income between Rs.6 lakh to Rs.12 lakh are considered MIG I. Simultaneously, MIG II households have an annual income between Rs.12 lakh to Rs.18 lakh.

Individuals belonging to the LIG and EWS categories are eligible to apply for a home renovation or improvement loan.

Women applicants can gain added benefits and better facilities.

Only eco-friendly and sustainable materials will be used to construct these houses.

Disabled and senior citizens will receive ground floor accommodation at the residential property.
Pradhan Mantri Awas Yojana interest subsidies for MIG I and MIG II are 4% and 3%, respectively. The loan tenor under CLSS for these beneficiaries can extend up to 20 years. However, if an individual fails to qualify the eligibility criteria, they can avail a home loan from any other reputed financial institutions instead.
Individuals should also look out for pre-approved offers on a home loan that can expedite the application process. These offers are available on various financial products, including home loan, loan against property, etc. Check your pre-approved offer by providing your name and contact number.
These are some most pertinent details about Pradhan Mantri Awas Yojana. Applicants must, however, keep track of the updated subsidy rate before applying. This would aid them to prepare the required documents beforehand or look for a suitable alternative, whichever might be the case.