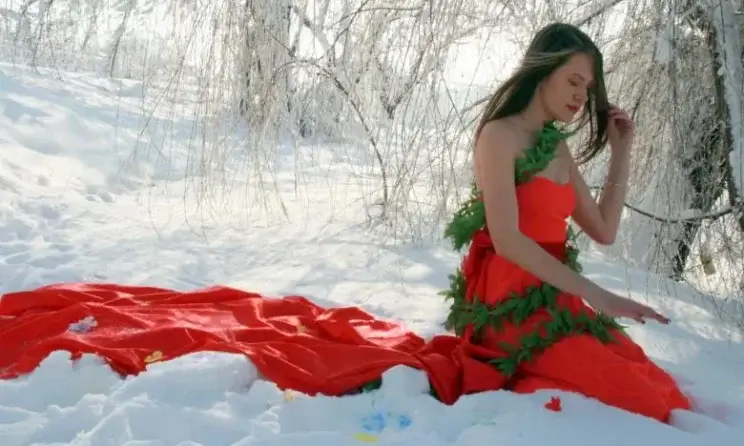 Winter is upon us, and for many people, this season is their favorite time of year because of long nights, twinkling lights, oversized sweaters, and all the other things people love about wintertime. But with all the beauty that the winter season brings, it can wreak havoc on our skin and hair, leaving us less confident than we'd like. Thankfully there are several winter beauty products that we all can incorporate into our grooming routines to make us look and feel our best during this magical time of year. Keep reading for all the essentials to smell great, enjoy a glowing complexion, and have beautiful hair throughout the new year.
Lip Treatments
Whether you're a fan of designer lip products or you use Vaseline, lip treatments are key to looking and feeling your best when the weather is harsh outside. Our lips are one of the first places on our faces to show the wear and tear of winter weather through chapped, cracked, or even bleeding lips. Show your lips extra TLC to maintain the perfect bow and beautiful smile all the way until spring.
Moisture Rich Creams
Winter weather can do a number and dry out the skin on our faces and our bodies even though they're covered with clothing. Arm yourself with moisture-rich creams to combat the ill effects of cold air that circulates during this time of year. You'll want a moisture-rich facial cream to apply both morning and night; if you're prone to oily skin, you can use it at night and get by with a lighter moisturizer during the day. When it comes to the skin on your body, you want to apply a hydrating-rich cream every time you hop out of the bath to add that protective layer.
Seasonal Fragrances
One of the essential things you can put on during the winter is your best cologne or perfume. The fragrance is a great way to make you more confident, but it can also help with common health ailments during winter, like headaches from holiday stress or boosting your mood due to the holiday blues. Fragrances also make you more attractive, and with all the celebrating that occurs during the winter, why not put your best foot forward? If you don't already have a favorite cologne or perfume, now's the time to find your signature scent and apply it every day before you head out the door.
Waterproof Mascara 
You may already understand the importance of weather-resistant clothing during the winter, like snow boots or waterproof parka, but the same is true for your eye makeup. On top of preventing streaks when you're in the middle of a snowball fight, waterproof mascara can also help because dry cold weather makes you prone to watery eyes. Additionally, with winter coinciding with cold and flu season, your eyes or nose may be runny due to illness, but that doesn't mean your makeup has to budge. Waterproof for the win!
Facial Oils 
For many people, whether they have dry skin, combination skin, or mature skin, a hydrating lotion for their face isn't enough to combat the effects of cold weather. Adding a facial oil to your skincare routine can be a game-changer to your skin's appearance and overall health. If you have very dry skin, you may be able to use facial oils during the day, but they are a must and final step in a nighttime skin routine. Facial oils leave your skin hydrated but not greasy and are well-tolerated by all skin types.
Hand Cream 
One of the most important areas to pay attention to during winter weather is our hands. Even with the diligent use of gloves, your hands still are more prone than anywhere else aside from your lips to become dry, cracked, or even bleed. Using hand cream throughout the day and every night before bed, you can keep the skin on your hands soft and beautiful. You don't have to splurge on hand cream; drugstore brands work just as great as designers.
The above essentials will benefit everyone, regardless of age or gender. By adding them to your daily routines during the winter, you'll be looking and feeling your best and celebrating the season with confidence.