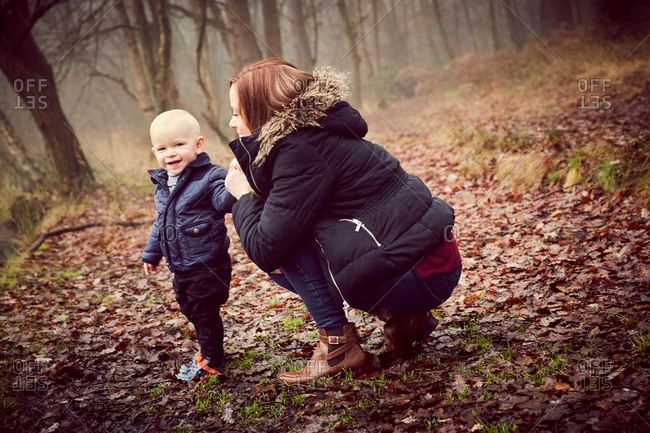 Our mothers are the greatest gift of life that we can ever ask for. She works so hard to ensure the happiness of her children and her whole family as well. She is the one who knows and cares about the issues going on in the lives of every family member, and she is always available to give them a helping hand in any way possible.
Attributes Of Our Moms That Make Her Special
She is the true and the only selfless individual left on this earth. When we talk about a single mom, she juggles throughout her life, stuck between her work and professional lives.
I salute these moms who never utter a word and always go through life with a smiling face. She would never let her children know about the family's financial crunch or any failure that she faced at work. That is the beauty of a mother, and she is solid and bold. She faces the life heads on without even flinching.
She is the true hero that we need in our lives. This mothers day, let her know the value that she holds in your life. Send mother's day flowers online and get them delivered to your mom in the middle of the night, take her out for a lavish dinner and make this day a memorable one for her. But first, let's see some of the reasons that make a mother so special not only for her child but for the whole family.
Her Teachings
Since the day we are born, our mother's first and foremost aim stands at making us better individual. For this vision, she puts in her life to teach us lessons about morals and values that the family believes in. She will do this to make you a good, helping and successful human being. These teachings will help us overcome and make some of the most challenging decisions in our lives, professionally and personally. They guide us at points where we feel stuck and pave the way for the right decisions to be made.
Her Sacrifices
Since the day a woman becomes a mother, her whole life takes a 36 degrees turn, and before where she lived for herself, now she has a little one to look after. She sacrifices all of her wishes to stay home and take care of her child. She drops all her ambitions and goals to ensure the best education and health for you. She will wake up at nights when you study for your exams. She will do every bit in her hand to make you the most successful man or a woman as you grow up.
Her Love and Devotion towards the Family
As a woman gets married, she is considered the pillar of a family and rightly so. She devotes her life to her new family. She works so hard to ensure that each family member has a clean home to live in and a healthy diet. She would never complain, as she finds joy in the happiness of others in that family. Her love and devotion for her family stay unaltered and unshakable. She knows the responsibility that she is bestowed upon while marrying, and till the day she dies, she will religiously do all those.
Delicious Handmade Food
As we grow old and start living away from our family, we realise our mother's cooked meal's authentic taste. Everything that she makes, she puts her heart and soul into it. This love helps her make the best dishes ever. No one in this world can make a dish better than our moms, don't you think? We should enjoy every bite of it when we have the chance to.
Her Support and Encouragement
No matter what the case may be, our mothers are always there for us at all times. She encourages us to be a better version of ourselves. She makes sure that we don't fall in the pursuit of reaching our goals. No matter how difficult reaching our aim maybe, she will always believe in us and our abilities. She is the only one who will stand by us at every step of our journey to become successful.
Conclusion | Attributes Of Our Moms That Make Her Special
Our mothers are our family's backbones. They hold everyone together and maintain the dignity and image of the whole family. She always prioritises her family's happiness over hers. All these aspects make her the special one. Send flowers to Patna with some beautiful surprise gifts that can genuinely make her feel happy and loved on this special day. So, don't just update your status, but rather, do something that will make your mom proud of the values she has bestowed upon you.