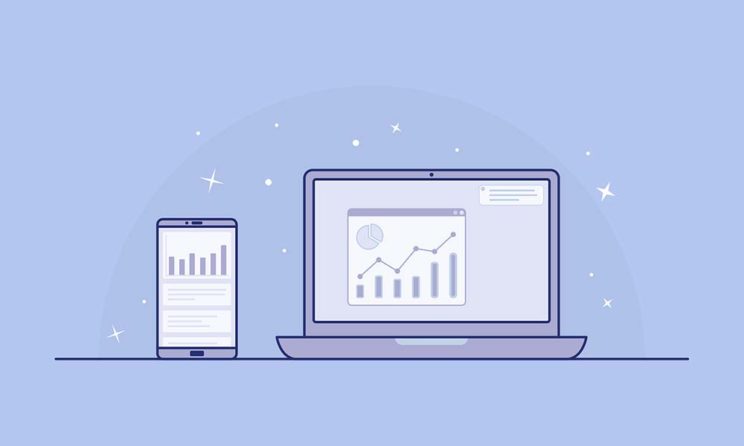 Due to the increasing number of coronavirus cases, governments of different countries have imposed travel restrictions. These restrictions have changed the way of interacting with others. Consumers also have tried to find new ways of engaging with brands. 
In 2020, the pandemic caused chaos to the corporate world. But, how had organizations managed and survived their business? You may have already heard that the pandemic outbreak had forced several companies to go digital. However, they can never compete with their biggest competitors in the online and offline world simply by building a website. The best saviour for these businesses is SEO. SEO has become the strongest weapon in 2020, the year of worsts. SEO solutions from digital marketing services company can strengthen the position of these businesses. Although some businesses have recently entered the digital world, they can gain traction by starting their SEO campaign.
Consumers have started moving to the online marketplace to find the desired products and services. That is why budding businesses have to be ready to serve them with engaging content and the best experience. You must also note that most of these consumers use their smartphones to reach different platforms and make a deal. 
The biggest shifts resulted in a higher focus on SEO-
The shift in the budget–
Marketing professionals have started thinking differently due to the COVID-19 pandemic. More than 60% of businesses have thought of cutting down the budget. Besides, marketers have tried to apply different tactics. Due to the low budget, most of them have given high importance to SEO.
Shift in the way of consuming content– 
Marketers need to create content that makes their shopping process easier. Consumers have to feel safe while interacting with a business to buy services and products.  
Change in value propositions–
Professionals have to rethink their services and products' value propositions. It enables them to create new, informative content.
You have to understand these changes for SEO. But, how do you apply your SEO tricks to avoid the impact of the pandemic on your business?
Targeted content is effective in attracting new customers–
It is already said that consumers are trying to rely on online resources for buying something. They also visit websites to get some useful information. Thus, you have to take a step to interact with them and learn about their concerns and interests. You may ask them about their anticipations from your brand during this pandemic situation. Based on this information, you can tailor your content to the customers' needs.
Check out the latest trends–
While building your SEO campaign strategy to get organic traffic, you must learn about the social situation and the latest news. For instance, you have to know about the latest search trends to create the best content development strategy. It will help you in drawing the readers' interests very easily.
Help your potential customers anticipate the future–
Due to the rules of self-isolation and quarantine, your consumers are now stuck in their homes. You may create content that helps readers predict the future situation. Let them think positive about the coming days. You can ask them to write about their views regarding this situation.
As everything is unstable due to pandemic, your content marketing campaign will help you to drive more traffic. It is the best time to grow relationships with potential customers. 
SEO helps in developing trust–
Consumers always try to search for trustworthy brands to make online deals. Thus, you will get the best result from gaining the trust of the target audience. In this COVID-19 crisis, your company has to show genuineness and authenticity.
Everyone knows that Google is highly meticulous while ranking a website. Potential buyers do not like to go to the second page of the SERP result to have information. They are more reliant on the websites that have gained positioning on the first page. Thus, consumers always prefer websites that have been rewarded by Google. Your brand can achieve this position only with a successful SEO campaign. You will get the inherent trust in your customers.
Local SEO can save your business in the pandemic–
A pandemic cannot snatch away your customers in the locality. Although your physical store is closed, you can show your presence with local SEO. You can maintain the business visibility with the featured snippets. Moreover, your Google My Business page will help in revealing your contact information and other details. Let customers contact you and you can continue your business.
Most importantly, snippets have become highly useful to increase your website' ranking. By implementing rich snippets, you can raise the CTR rate.
Now, it is to be said that although COVID-19 is a big impact on businesses, SEO has become a tool for survival. You have to adopt the best strategies to apply your SEO tricks.