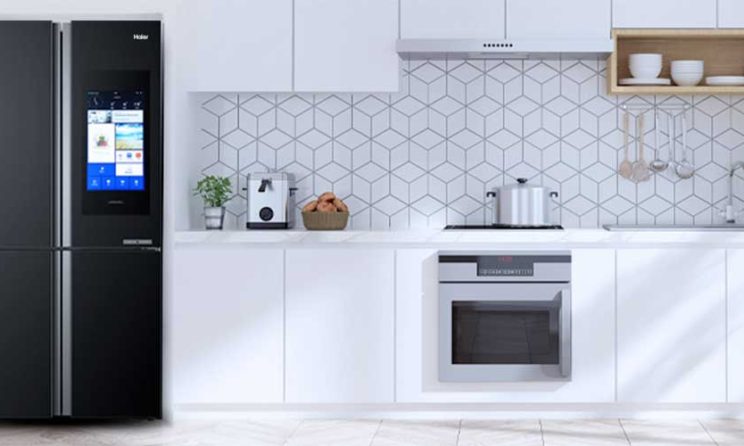 Haier has emerged as a top consumer durables brand in the Indian market, with 40% of its overall turnover generating from Haier refrigerator sales. Currently, the brand's overall market share in refrigerator stands at 16% and its manufacturing unit located in Pune retains the capacity to produce 2 million refrigerators annually, apart from other products. 
With the launch of innovative bottom-mounted refrigerators, Haier has cemented its top position in this segment. Moreover, the varied options available across almost every budget has helped in acquiring a substantial customer base within a short span. 
Here are some of the best fridges across different price range –
Haier 170 L 2-Star Direct-Cool single door refrigerator
Approximate price: Rs.10,000
At this price, Haier 170 L 2 Star Direct Cool Refrigerator offers one of the most suitable options for a small family or 2-3 members. While there remains much to be desired for in terms of specifications and advanced features, this model's performance is nonetheless impressive. 
Haier 195 L 4-Star Direct-Cool single door refrigerator
Approximate price: Rs.13,000
For this Haier refrigerator, what immediately stands out is its impeccable metallic finish. However, it is not all looks. The interior is spacious, but fitting 2 litre bottles on the shelf door can be difficult. Cooling takes place quickly with higher power efficiency. This model is your best bet if you are searching for a balance between performance and power efficiency in a strict budget. 
Haier 320 L 3-Star Frost-Free double door refrigerator
Approximate price: Rs.30,500
This fridge has more storage capacity, and the design is conducive enough for elderly users as well. The placing of shelves ensures that they do not have to bend too much to use it. The vegetable box is spacious, enabling for adequate provision storage. Overall, it is a good option for a medium-sized family of not more than 6-7 members. 
Haier 345 L 3-Star Frost-Free double-door refrigerator
Approximate price: Rs.35,500
Haier 345 is mainly an upgrade to an existing model. The fridge includes an LED display panel on the door, and both vegetable and fruit boxes are quite spacious. It is suitable for storage of food for 6-7 individuals. However, opt for this model only if you do not need the freezer too much. 
While all Haier refrigerators exhibit optimum performance, the top-notch facilities are restricted to premium-end models alone. If you are considering buying such a refrigerator, yet remain apprehensive about affordability, Bajaj Finserv EMI Network Card would enable access to easy finance. One can make purchases with no-cost EMIs.  
Bajaj Finserv EMI Network members have the facility to finance big-ticket purchases with the help of a pre-sanctioned credit of up to Rs. 4 lakh.  The pre-approved offers extended by Bajaj Finserv further simplify the process. Such offers are available on personal loan, business loan, credit card etc. You can check your pre-approved offer by providing your name and contact number.
Thus, you can opt for a Haier fridge at a different budget yet not have to compromise with functionality, style or durability. In case of any issue, one can reach out to prompt customer service from Haier as well.