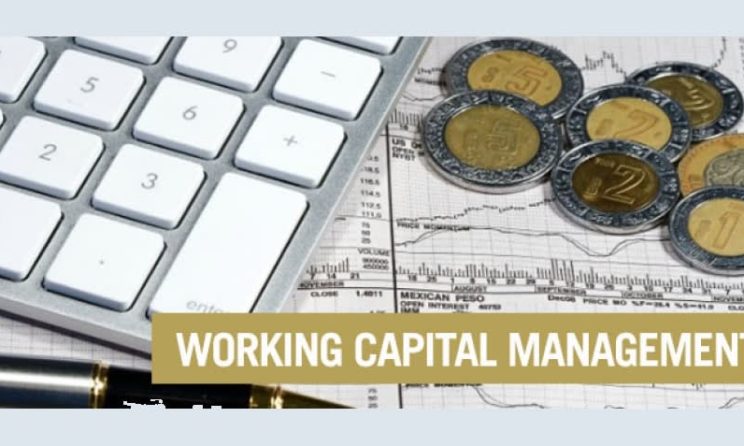 No matter how big or small the size of the company, working capital remains one of the vital aspects of any enterprise. If a business is able to manage steady working capital, it denotes its financial health. 
If your working capital turnover ratio is not steady, then your firm may not sustain itself in the longer run. Many people avail of the working capital loan from known lenders to manage healthy working capital. It is a smart solution in comparison to liquidating one's own assets and savings. 
If you wish to know about a few working capital management strategies for your business, this post is a must-read for you. 
What is working capital management?
What is working capital management – it is an aspect that many business owners face while running their businesses. Working capital management is a tool of business that assists firms efficiently to utilize current assets. 
One of the vital benefits of working capital management is that it helps organizations to have enough cash flow. 
Maintaining sufficient cash flow is important to meet the short term goals and obligations of the business. Relying on availing of the working capital loan is a smart solution to carry on business operations with ease. 
Here's how you can efficiently manage the working capital
The management of procurement and inventory 
Smart inventory management is a crucial factor in helping you to make the most of the working capital. If you have excessive stocks at hand, it can be a burden on your business' cash resources. Also, having insufficient stock may lead to lost sales and dent your brand image. Thus, it becomes vital to strike a balance between too much and too low inventory procurement. 
The analysis of the working capital levels denotes that the biggest improvements in it are fetched from improved payables performance and reduced outstanding. If you have higher outstanding, it may not be feasible. It may not be right, especially for vendors, if they are affected due to the COVID-19 pandemic. Thus, you should ensure to pay your vendors on time. 
Improving the receivable system 
To shorten the receivable period, it becomes vital for the business to have a feasible collection process in place. One of the vital aspects of the working capital is to send out invoices faster. Companies should reassess the process of invoicing to keep off inefficiencies that may be leading to delays in shooting invoices to your debtors. Such discrepancies may make lost invoices, manual processing and large invoices numbers tough to manage. Hence, it is important to maintain an exact ledger of the debtor so that you are able to send timely payment reminders to customers. 
Managing your debtors competently     
One of the best ways to ensure having sufficient working capital is to make sure that your money is coming in on time. Thus, you need to make sure to manage your debtors properly and not give them a way bigger window for repayments. If not, it may negatively affect your own company's cash flow. 
If you are to take care of the discussed aspects, the management of the working capital may not be a tough job. What's more, you may also be able to enjoy having a stable working capital turnover ratio. 
Bajaj Finserv provides you with pre-approved deals on business loans, home loans, personal loans and more. It can make your loan processing smooth. 
Read Also: How To Improve Loan Against Property Eligibility?
You can share your essential details like your name and mobile number to check out your pre-approved loan offers now.